I wanted to get to at least 12 issues (1 year) of running this newsletter before deciding to double down on it or pivot to something new.
This year life happened (in both a painful and beautiful way). I want to share this personal story with you to explain why I'm semi-pausing this newsletter for the foreseeable future.
The Story
Earlier in May this year I found out I was pregnant.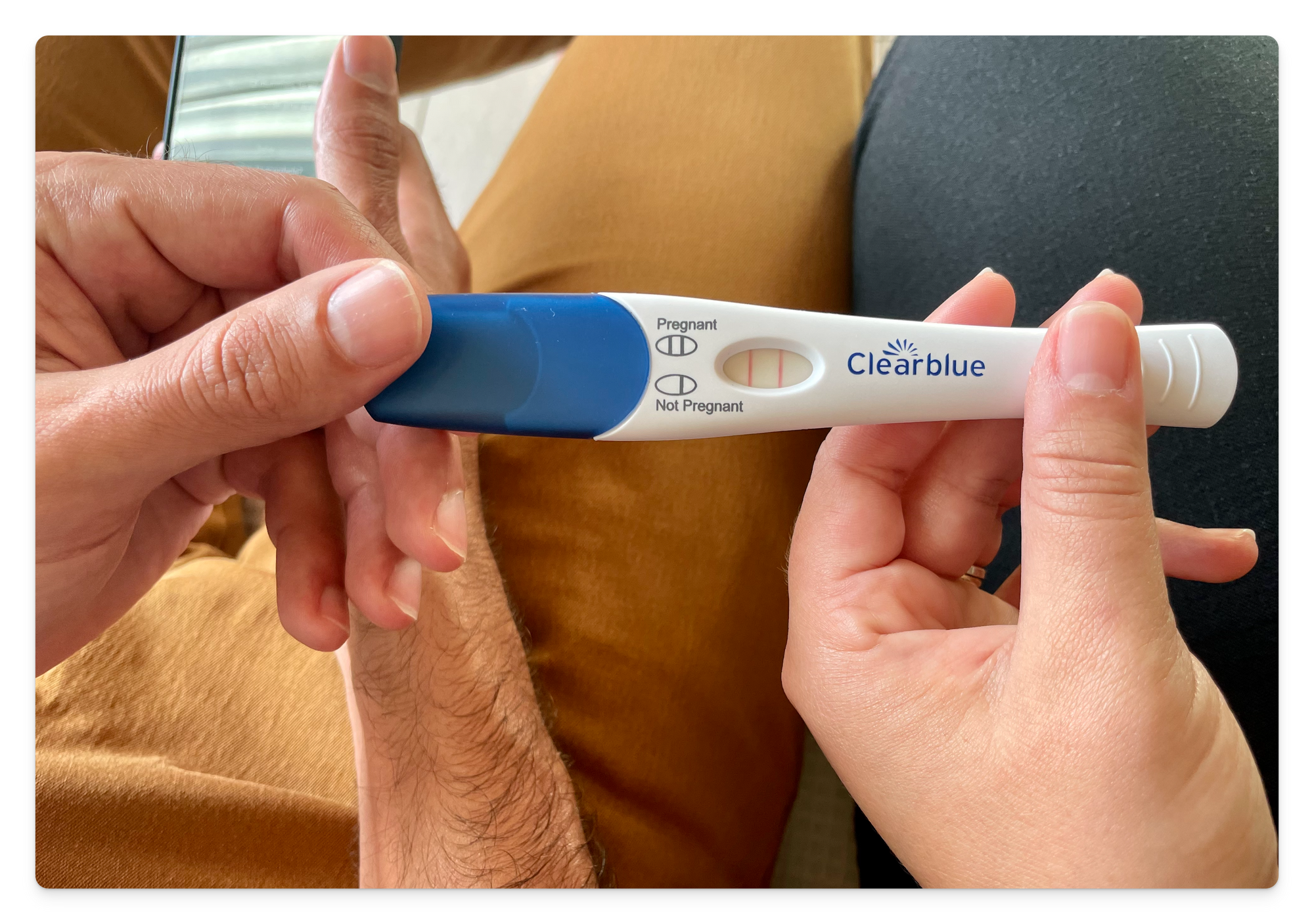 In June I lost my pregnancy and my inner world crumbled. I'd experienced depression in the past yet never felt so alone. Although the loss was no fault of my own I still somehow felt like a failure.
A broken body.
Empty.
Fast forward to September and I got another positive pregnancy test!
This time instead of feeling pure joy I felt a mixture of happiness with a heaping scoop of anxiety sprinkles rooted in what I'd gone through in June.
Would this one work out?
No matter how many times I tried to focus on the positive my brain would flicker a "what if" message every split second I dropped my guard.
Last Thursday, Oct 19, I had butterflies in my stomach as I walked into the doctor's office to test the viability of my pregnancy.
For the first time, I heard the strong and healthy heartbeat of this human life growing inside of me! This time the baby looked much bigger too. A wave of calmness and sheer joy filled me as tears warmed my face.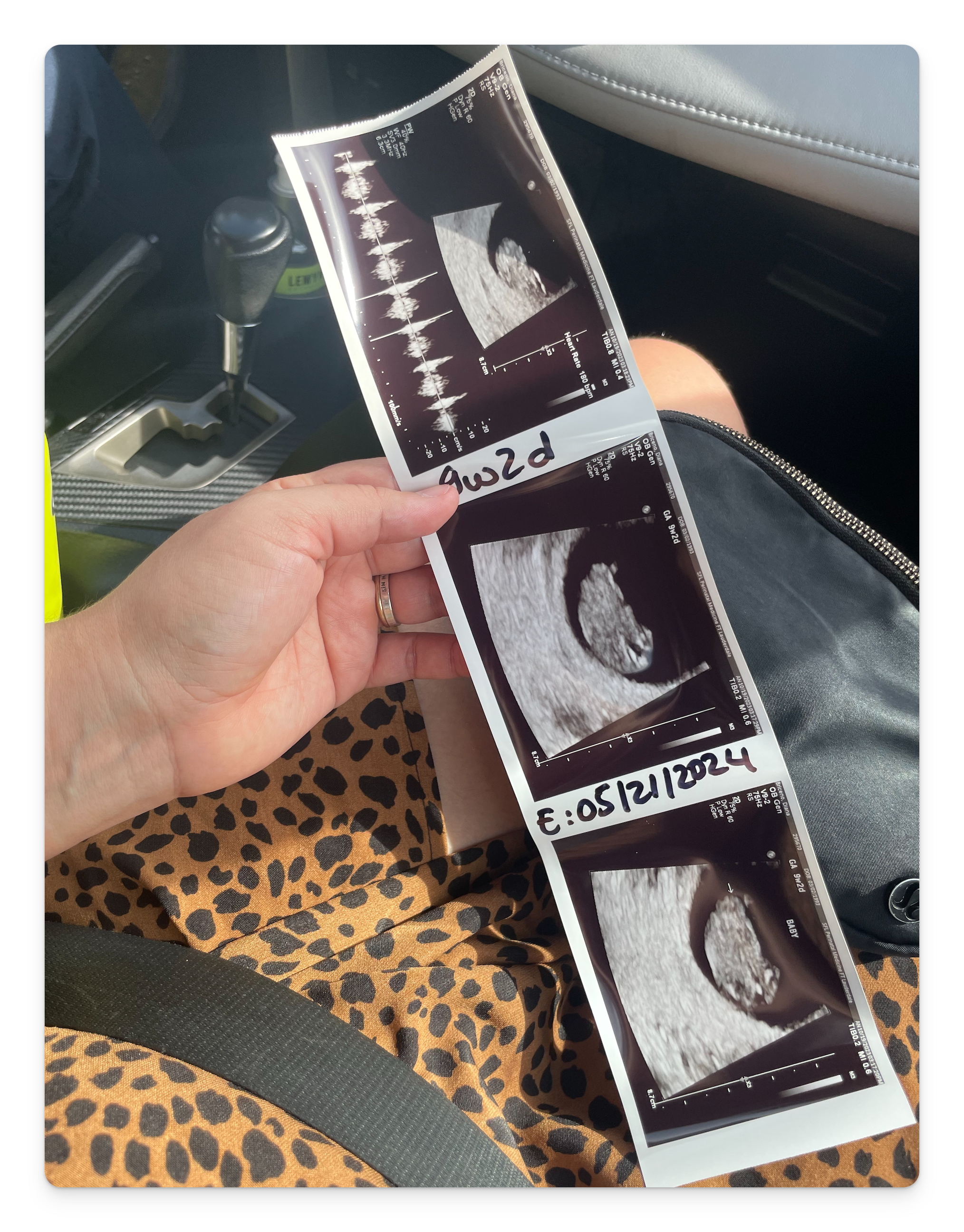 Yesterday, as I visited the birth center and midwives I'll work with, I also heard my baby's heartbeat and I cried all over again.
When I got home I realized I hadn't been able to get to making and sending my newsletter which always sends on the last Wednesday of the month at 7 am EST. I was a bit hard on myself for a bit before I finally came to this conclusion.
To be frank, I shouldn't have pressured myself to send the last issue of the Unskippable Creator.
I do love creating content. But with life growing within me again, my after-work content projects have begun to feel forced and unnatural now that my priorities have shifted.
Rather than slowly chipping away at the end-of-month email every start of the month I've either been napping, nauseous, just giving myself space to relax, or all three of these at the same time 😂
In last month's email, I pushed myself to ignore my nausea and anxiety all in the name of my content's consistency. I'm not proud of that.
So I won't try to do it all and be a superwoman like this person or that person online. I'll accept that my body is asking me to slow down and take extra care. This feels weird to me. It's like I both want and don't want to be the superwoman who can do it all.
Deep down though I know I need to be a different kind of superwoman.
I need to be the kind of superwoman who can prioritize only what truly matters and say no to everything else so that I can be happy, healthy, and fulfilled as I prepare to take on the most important job in my life ever.
Becoming a mother.
What to expect from me and this newsletter:
I am no longer committed to sending a monthly newsletter.
I may not send another email or I might only send an email if it truly calls to me to write something.
I 100% understand and encourage you to unsubscribe if you don't feel like finding out if or when I'll send an email. No hard feelings. I pinky promise.
This will be the only email of a personal nature like this you'll ever get from me. So if you do stick around and I send more content it'll be content and career-related as usual.
A big thank you before I sign off…
I want to thank all of you who've signed up, read, and shared about this newsletter. This newsletter has been a happy place for me this last year. I loved seeing replies from you sharing takeaways, questions, or even just requesting topics to be covered.
Thank you for following my journey and I look forward to this new chapter where I have no plans for what I'll do with my after-work content projects pre or post-baby.
I'm going to take each day as it comes and see where it takes me.

❤️ P.S. You can continue following the content I'm involved with and publishing to every month by checking out VEED's new blog here where we share guides about video marketing, editing tutorials, creator stories, case studies, and more.