I'm currently head of content at VEED—a Sequoia-backed video editing startup I've been with since we were just seven people strong. This is the part of the story where you normally hear about career path that just makes sense with a boatload of semi-humble name dropping.
But this is not that.
My path to being a content marketer has been an untraditional one. There was a time I thought I wanted to be a graphic designer. I was on my way to get my BFA.
But after a marketing internship I discovered my passion for content. All kinds of content really.
I believe life is too short to do things with the sole purpose of looking good on paper. Real life is about experiences and the richness of those experiences comes from your deepened self-awareness.
And so I chose to be curious to explore content, who I am, and what sets my soul on fire.
If I had to package my journey up into phases, here's what that looks like to give you a sense of where I've been, where I'm at, and what I'm looking to do now.
Phase I: My $8K Monthly Revenue Pet Sitting Business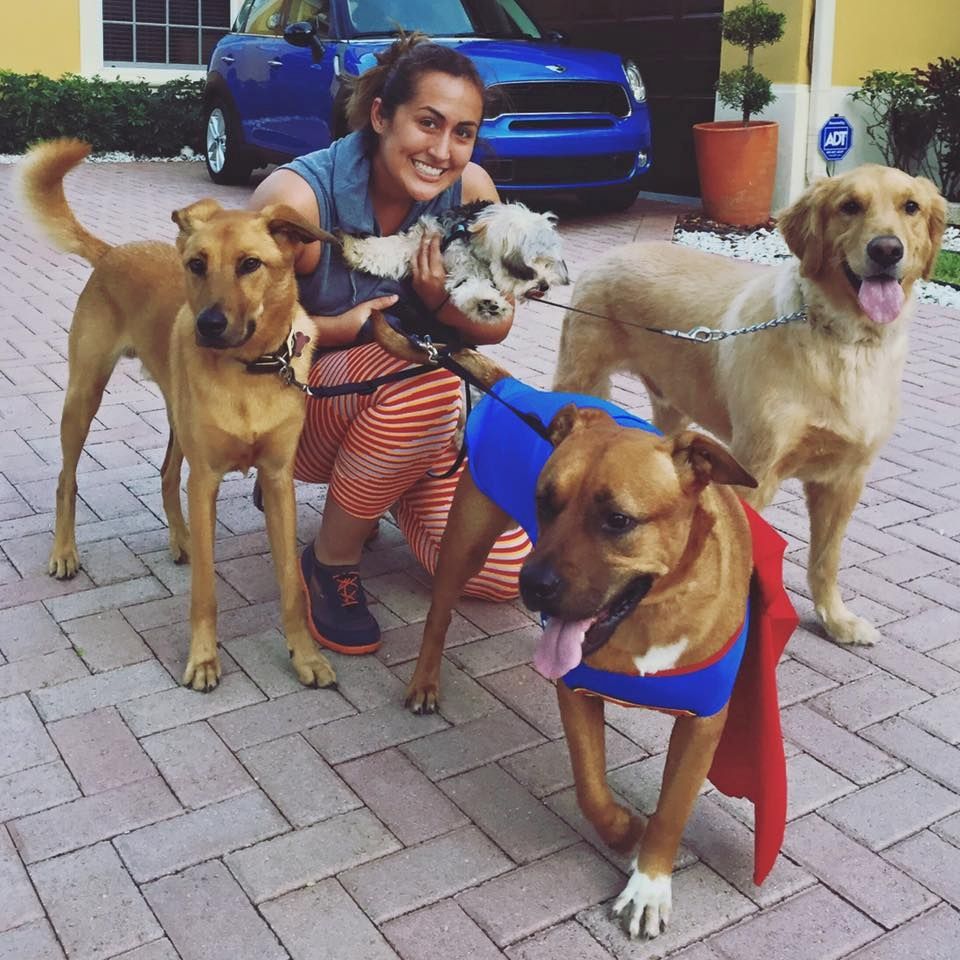 🚩 The Problem
I was about 2-3 years into my career working as a social media manager. I never saw roles that paid more than $15 per hour in Florida (around 2013) and I was lucky if it was full-time.
At my lowest I was working part-time making $15/hour.
I had to find a way to make more money fast.
But I didn't think it would be wise to take on a job like waiting tables that, while it would pay more in the short-term, it'd deprive me of the time I needed to sharpen my skillset to be able to make more money in the long term.
🔮 The Journey
I began to explore starting my own dog sitting business.
I piggybacked on Rover and DogVacay.com's search results and customer pool because I could much more easily rank at the top of their results than work and wait forever to dominate search.
I noticed a lot of dual-income households in nearby affluent neighborhoods were willing to pay a premium for exclusivity that more affordable sitters or pet hotel chains could never give them.
I gave every new dog a goodie bag with a card to refer a friend and get one free night for their next stay of 3 days or longer.
Every dog parent got a daily a day-in-the-life video recap OR parents could choose to not be contacted for a notification-free vacation.
I didn't know how to run ads but I put $125 from a Google ad credit I got and targeted people within a 3-mile radius of my home.
⚡ The Outcomes️
After three months I was bringing in $2,000 to $3,000 and had dozens of reviews so I launched my own site and paid for my own dog business insurance ($500/year) so I no longer needed to pay 15% of my earnings to DogVacay and Rover for insurance coverage.
I began to get more calls and was bringing in $6,000 to $8,000 per month. My best client spent $500 to $800 every month with me on daycare, "ubering" their dog, and boarding while they were on trips.
I had to hire help in neighboring city and began to bring in an extra $2,000.
Eventually I stopped because I found a better marketing job and while I made good money dealing with pet parents in my own home is annoying.
Key Takeaways
Always have a side project to grant you the freedom to take creative risks and run experiments nobody needs to approve but you.
Don't work in places where there is no room for learning, creativity, growth in your role, and zero potential to make good money.
I'm good at solving problems with very few resources available.
Lean into your passions and gut feeling.
Phase II: Leaving my FT Social Media Director role to Freelance and Explore Again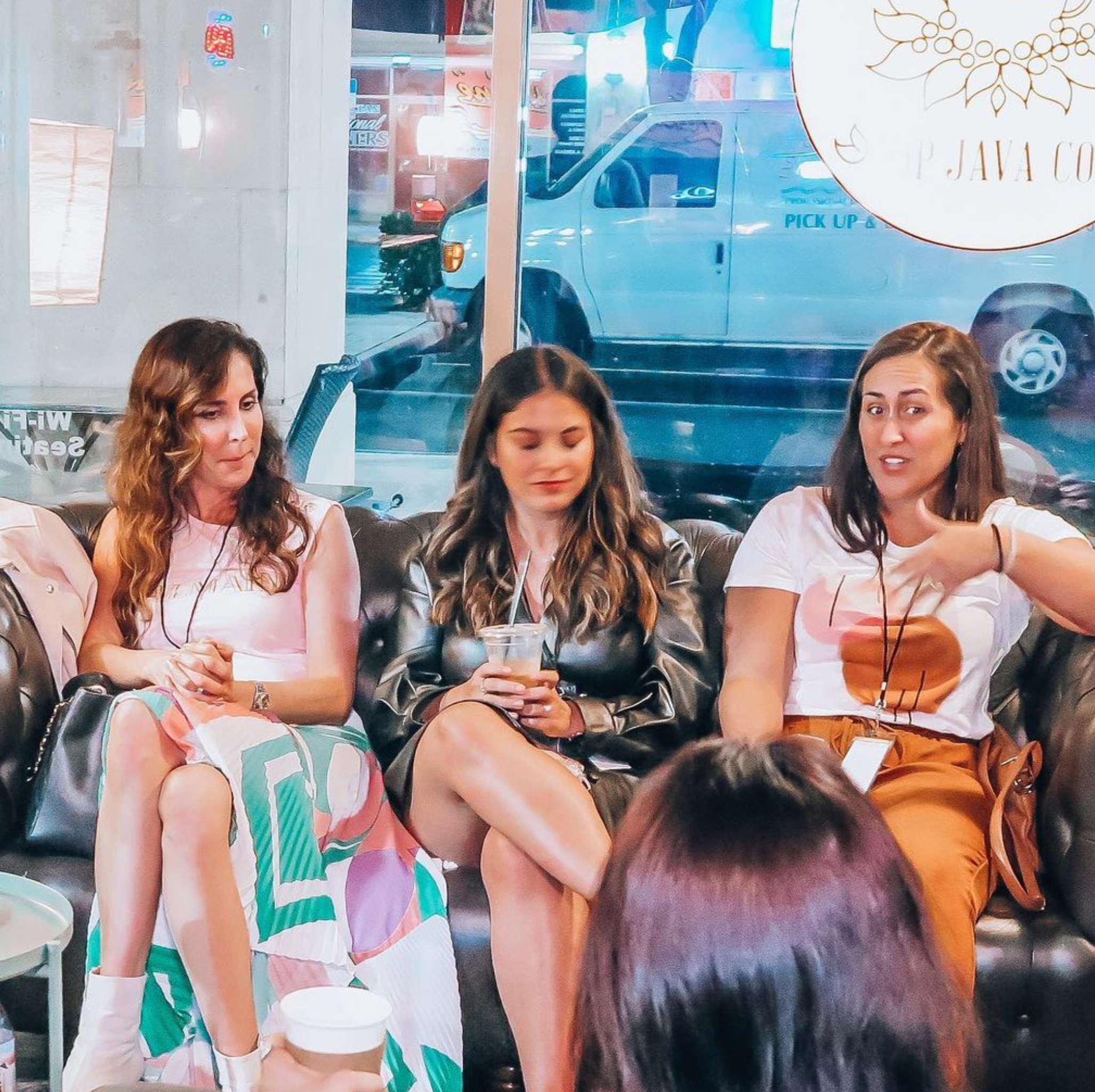 🚩 The Problem
I was now making more money but still not enough.
I only made $48K as an email marketer and copywriter for one of Hawaii's top real estate brokers for UHNWI (usually C-Level execs from Google, Oracle, Dell, Starbucks).
I then only made $50K as a social media director.
What frustrated me the most is no matter how much I had learned to voice my content thinking it was like nobody really cared for content.
Getting nicer titles and more money felt empty if the way I operated in those roles and was treated didn't change.
🔮 The Journey
I chose to explore freelancing.
My goal was to gain insight into my work preferences by experiencing different types of content marketing projects and clients in different industries.
It was no walk in the park.
My income became less predictable.
And while it was in a way more stressful I at least felt connected to struggling for something I believe is worth exploring and fighting for.
⚡️ The Outcomes
In January 2020 I met Sabba from VEED on a customer service chat and ended up on a call where I pitched myself. The following week, VEED became my client on a 3-month contract where I did VEED's social media, blogs, newsletters, landing page copy, and more.
This was the first time I truly have ever loved what I do, where I work, and the company culture.
And it also made me ask myself one big question which opened up the next stage of muy journey coming up next.
Key Takeaways
Don't hope for things to change. Change something.
It's okay to change the course of your ship and explore a new route if the route you were taking is not longer suitable for your long term goals.
Phase III: Freelance VS Full Time
🚩 The Problem
I was now faced with a big decision.
Freelance VS Full-time?
Coming on as the only dedicated marketer/content person at $1,950/mo would be a big risk for me. There is no guarantee things will work out at such an early stage startup bringing in just $150K ARR at the time.
But also I didn't want to continue freelance. Maybe in another chapter of my life it will make sense for me to branch out but for now it's not what I want.
🔮 The Journey
I received and offer to join full-time. We discussed compensation and agreed on a plan for my compensation which included increases with certain revenue milestones.
We no longer publicly discuss ARR after the $6M ARR milestone. But what I can say is on our journey there we were bootstrapped, profitable, and ended up getting $35M in funding from Sequioia.
I took on entirely new challenges like helping get our video marketing off the ground in partnership with Alec Wilcock who is now our video team lead.
Running a blog singlehandedly for the first year and a half was also new from figuring out how to pick what we'd cover and how we'd cover it to hiring and training writers.
⚡️ The Outcomes
I remembered how I can solve problems with little to no resources available (like in the pet sitting business days).

Blog
Our blog went from zero to 157,000 organic visits. And our readers produce 4X more videos with VEED than non-readers.
Video
Our YouTube channel drives ~50K organic visits to our site and 200+ paid sign ups to VEED.
Instagram
I grew our Instagram to over 6,000 followers and a 9% engagement rate (9X higher than all our competitors who max out at 1% ER or lower)
Network
I've built an incredible network of writers who love working with me so much they refer others to me.
But most importantly…
I've never felt happier. It doesn't mean every day is rosy. It means I'm working on things I'm passionate about and I know myself more than ever. I've finally found a space that proves there are so many great work environments out there who will respect and hear you out.
It just takes some poking and prodding around to find them.
Key Takeaways
Don't assume you know what someone needs from you. Ask a lot of what, how, and why questions and you'll reveal even juicier opportunities where you can pitch yourself to help.
Engineer your own "luck". The best jobs often never make it to the job boards. They're born from the realizations you spark during a conversation with someone else.
Be open to both proving your point and being proven wrong. Stand by your brand of content thinking but also know when to loosely hold your strong opinions.
Phase IV: Present Day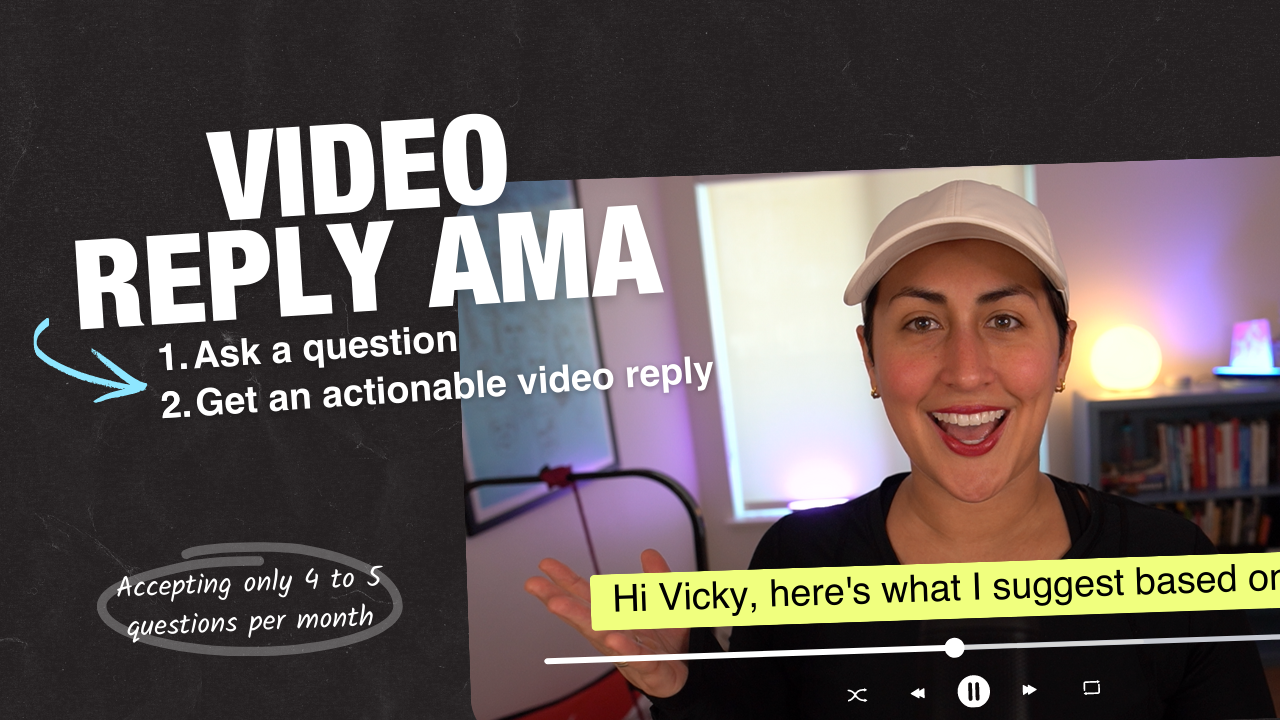 🚩 The Problem
Today my "problem" isn't as wild as my earlier days. Right now I'm exploring how to add new streams of revenue on top of my salary.
My challenge is figuring out what exactly I can offer considering my time is much too limited to attach a price tag to it for consulting.
So perhaps digital products?
🔮 The Journey
I've learned I love working with SaaS brands involved in someway with the creator economy be it a workflow, design, or video tool.
I love documenting my journey and seeing how it helps people. When someone I work with tells me my content and my mentorship has helped them with other clients it makes my day.
I'm not fully sure what exactly I'll create in terms of digital products I'll sell. I'm in an exploring and listening phase.
I do know I want to help "content people" meaning people like myself who are creators, writers, marketers.
There's this awkard mid-level growth phase in your career where you know content well but the friction to overcome this stage feels extra tricky.

You might have questions like:
👉 How do you get buy-in for initiatives that always seem to get turned down?
👉 How do you position yourself as valuable content person any brand would be lucky to have?
👉 How do you make organic content that engages and sells?
👉 How do you get out of the content hamster wheel?
👉 How do you manage and nurture creative minds?
I plan to help with questions like these (and more)!
⚡️ The Outcomes
Not much yet! I've just started exploring this new chapter.

I'm launching a couple new things in this chapter such as...
The Unskippable Creator newsletter for monthly tips (Free)
The Content Shop (WIP): I'll be seilling some digital products to help you make smarter, more memorable content that keeps getting you hired